Partners organised regional roadmap workshops in the different regions.

GREECE - The workshop was held at the winery of Apostolos Kourtis in Rachi Pieria, where representatives of cooperatives and winemakers of the region met with local community and agricultural sector bodies, as well as local government bodies, while under the guidance of Dr. Costas Zapunidis from Pieriki Development SA. OTA and the expert in intelligent agriculture and partner of Pieriki Development, Dr. Efthimiou Rodia (EKETA research partner, Institute of Bio-economy and Agricultural Technology), a particularly productive dialogue was held regarding the problems faced by the producers of our region, specifically the tree growers of local products.


BULGARIA - Parnters in Bulgaria organised the workshop in a hybrid format. Participants used the platform Conceptboard to add their ideas, vision, based on the information given by the other partner's countries.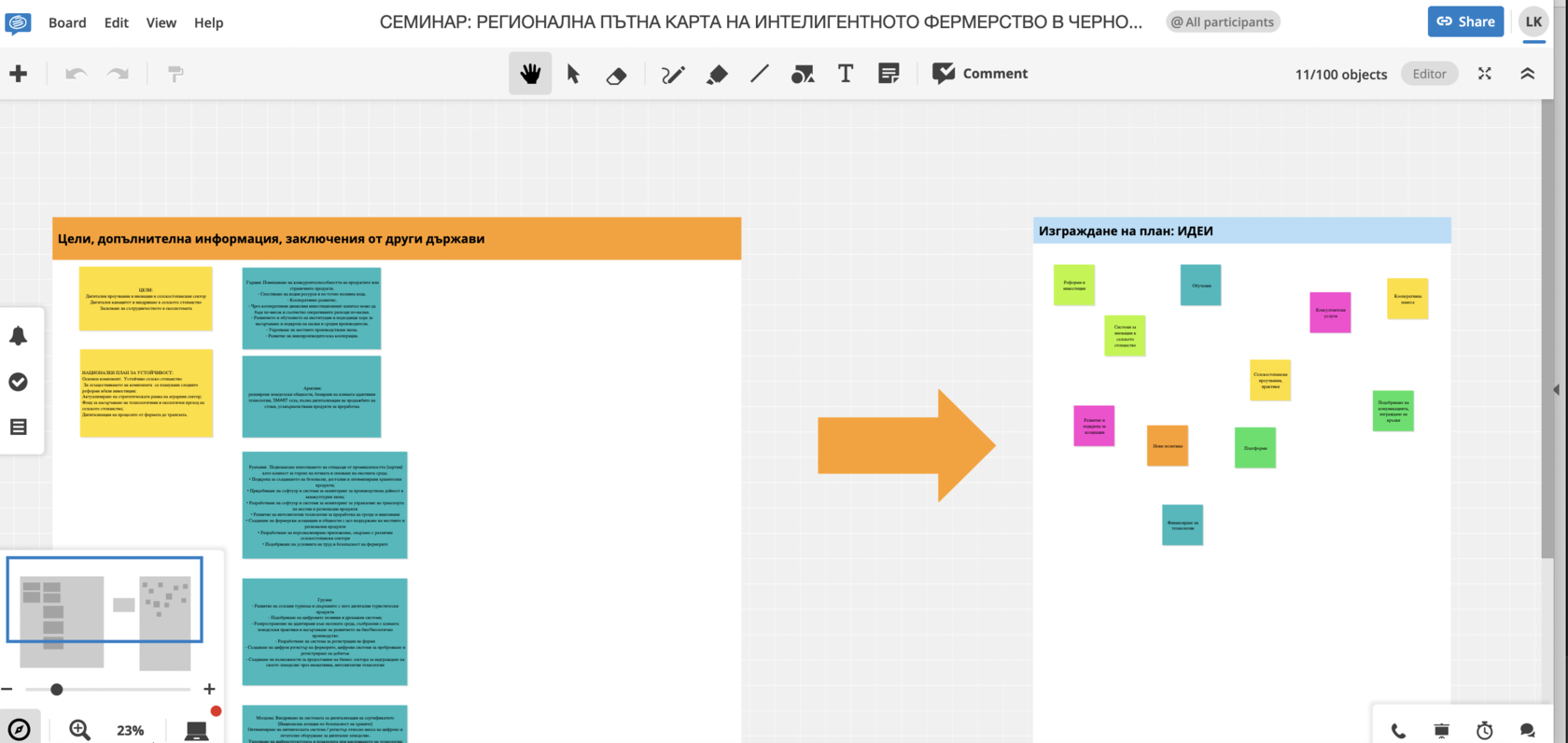 ARMENIA - The workshop in Armenia was on the topics: 'How do you see the development of agriculture in our country/your community in 5 years; "What are the problems, obstacles to the introduction and spread of digital agriculture"; "What are the short-term, long-term actions needed to achieve the vision"


GEORGIA - Parnters in Georgia organised their workshop in an online format. Experts presented the project aims and objectives, then had a discussion with the participants about the development of the regional roadmap.

MOLDOVA - As a result of the workshop several proposals and initiatives were
discussed. Through their analysis and integration, the following general objectives
have been defined:
• Develop and improve agricultural policies for digital transformation
• Consolidation of infrastructure and support in the implementation of technologies
• Raising awareness and promoting the application of smart agriculture
• Raising farmers' knowledge of smart agriculture
• Strengthen the capacity of academia and support institutions for the digital
transformation of agriculture